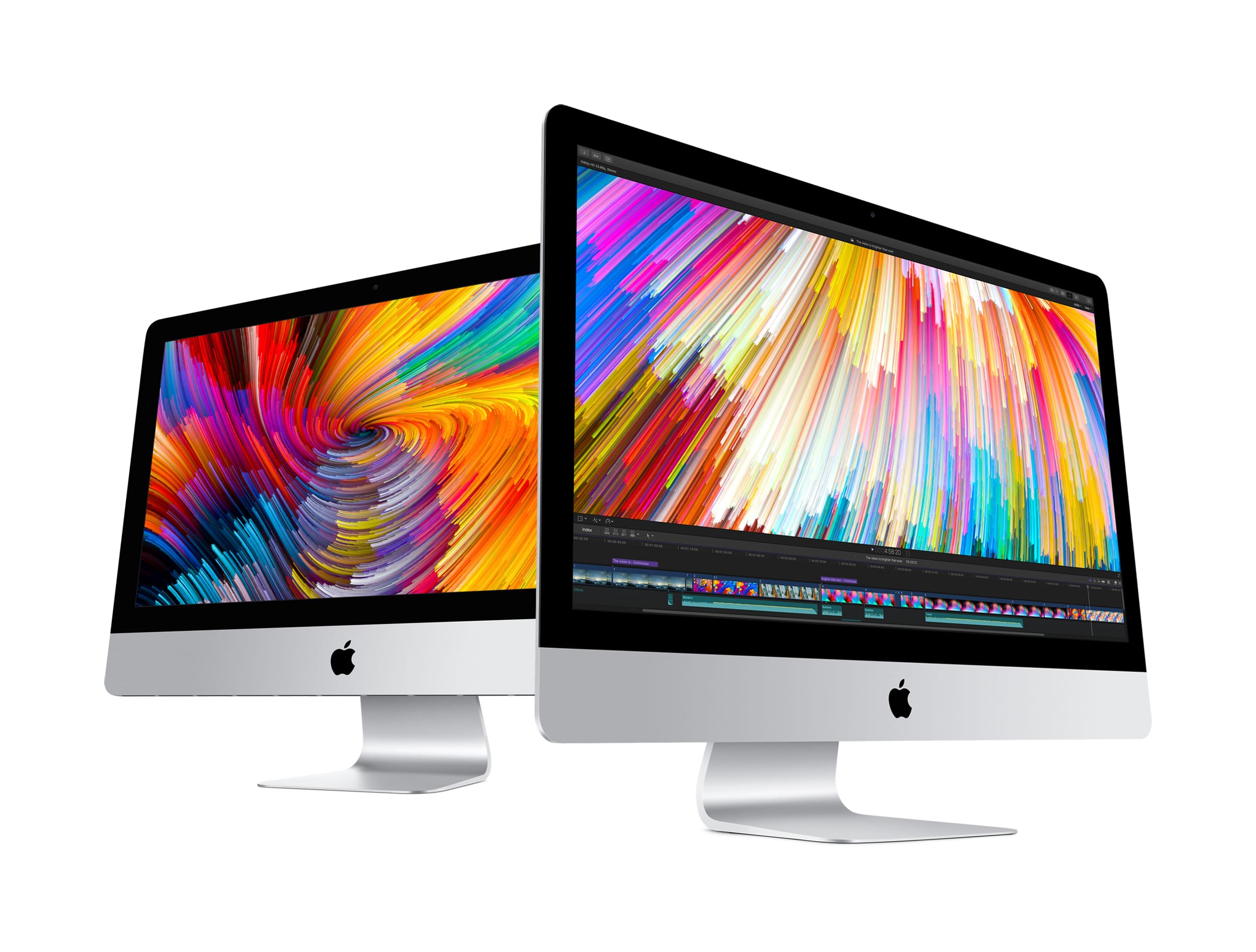 Over a year since my last post, and all I've got is a note about my new iMac? Lame. I know!
Promise, my next post will be something more substantial!
There is something to say about my purchase of a new iMac 27″, though.
Never Thought I'd Buy Another iMac
After restarting my freelance career in 2013, I've used a MacBook Pro as my main working Mac. Sure, I had an older 2009 iMac that I considered my backup machine, but it was too slow for daily driving.
2013 was the year Apple redesigned the MacPro into the Trash Can design (sometimes called the New MacPro). I sat on the sidelines for Rev A of this design, assuming I'd buy one when Rev B came out with upgrades, etc.
The MacBook Pro met my needs. I was doing web design, print design and some medium duty photo editing. It was fine. I was happy to wait for Apple's next supercomputer.
Time Passes…
Eventually I need a new Mac and the 2013 MacPro has not been updated. I buy a 2015 MacBook Pro. I figure an updated Mac Pro MUST be right around the corner.
Meanwhile, my work is changing. I'm carving out a niche in high end photo editing and photocompositing. Taking photographer's high res RAW images and doing some pretty wicked things to them in Photoshop. Lots of high-power computing. Furthermore, as I niche down, I am not spending full days on-site at my client's offices as often. I am using my own Mac at my own office.
The limitations of the MacBook Pro are becoming painfully evident as I take on more and more sophisticated assignments.
Now for something completely different
Then Apple drops a bombshell by bringing some heavy-hitting Apple-centric journalists to their campus and explaining that the Trash Can Mac Pro has been abandoned due to design limitations. Apple had planned to replace it with an iMac Pro. But wait, there is more. Apple decides at the 11th hour that a world without a Mac Pro is a terrible place (it is!) and so, in addition to an iMac Pro, they are working on a New New MacPro design. No details are given. Just an assurance that there will be a MacPro someday. In a new design.
Meanwhile, I have work to do!
This is the last straw. An updated MacPro isn't coming for some time.
And I have client work piling up.
Adobe drops new versions of Photoshop and Lightroom as well as a new Adobe Camera RAW module. All of the above eat fast Macs for breakfast.
I'm sure the iMac Pro is a great machine, but I'm not convinced that it is the ideal photo editing machine. That will likely be a New New MacPro.
Git'r done
Bottom line: I need a Mac that can do the work my clients need, today.
The iMac 27″ has an amazing Wide Gamut Retina screen. As it sits next to my fancy-pants Eizo hardware calibrated display, I have to look hard to see color shifts. Out of the box, it is the best display I have ever seen. Only hardware calibrated displays can top the iMac's display. I can afford to max out all the internals (pro tip: buy RAM from a 3rd party) for significantly less than the entry-level iMac Pro. It has plenty of power to run Adobe Creative Cloud (2018) apps. What am I waiting for?
I'd love to wait around for the New New MacPro.
But I am very happy with the iMac of today.
Got a task that could use a Big Mac?