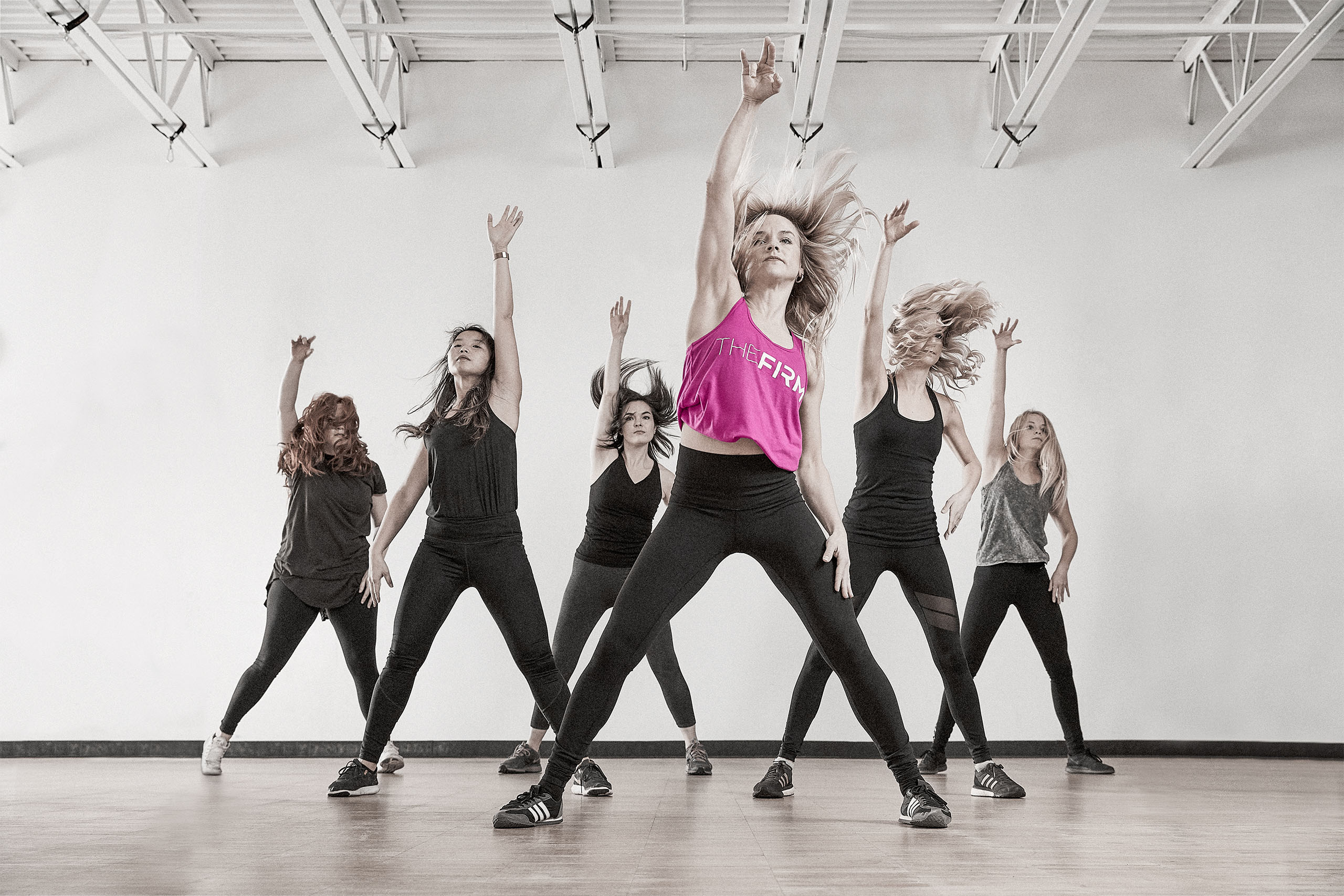 The Task
Stylized photography is a vital component of The Firm's 2019 rebrand. I was awarded the retouching phase this project. There were multiple photographers on multiple shoots, all of which needed to become a highly stylized, cohesive body of work.
Below is a before & after of the capture right out of the camera versus the final delivered image asset.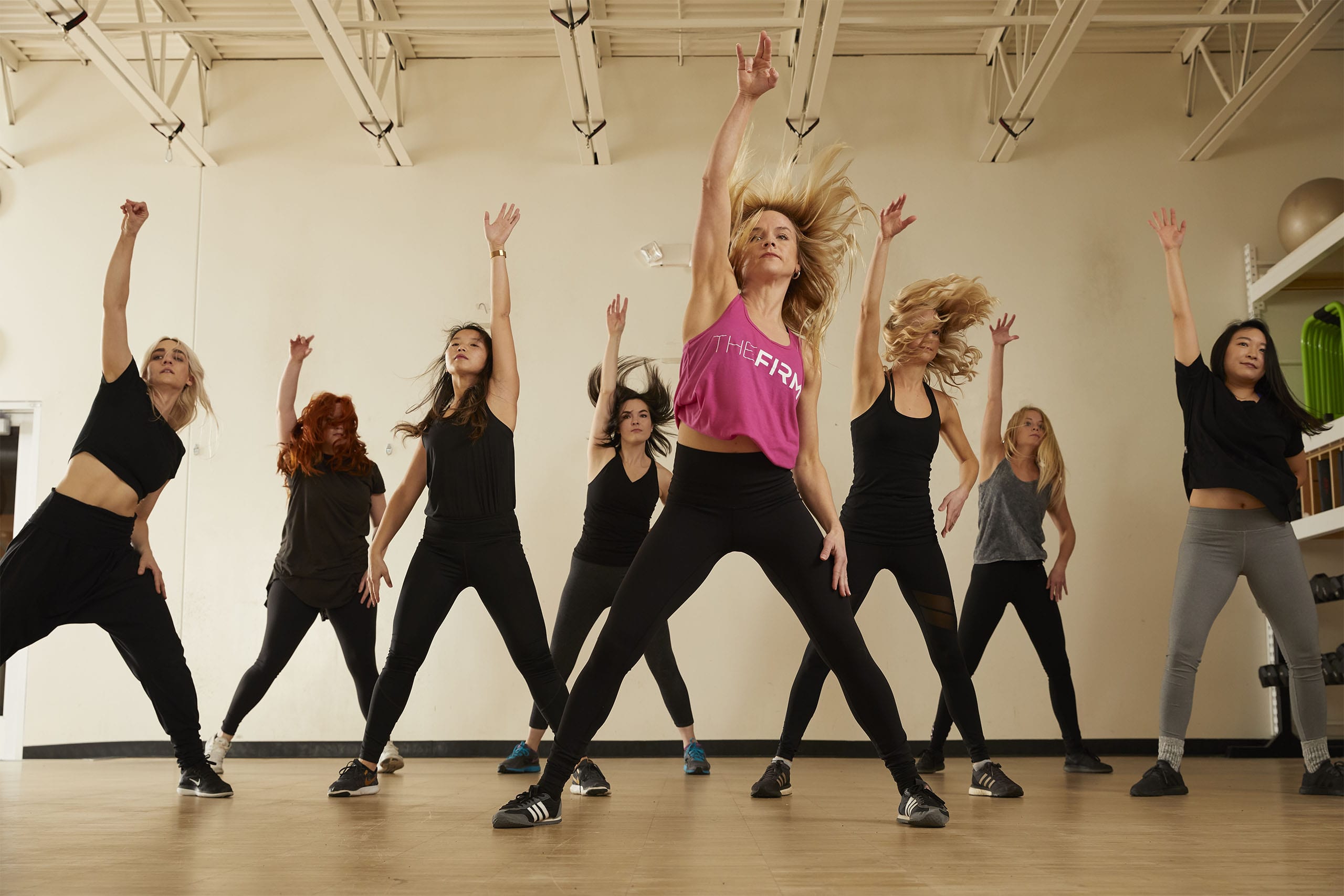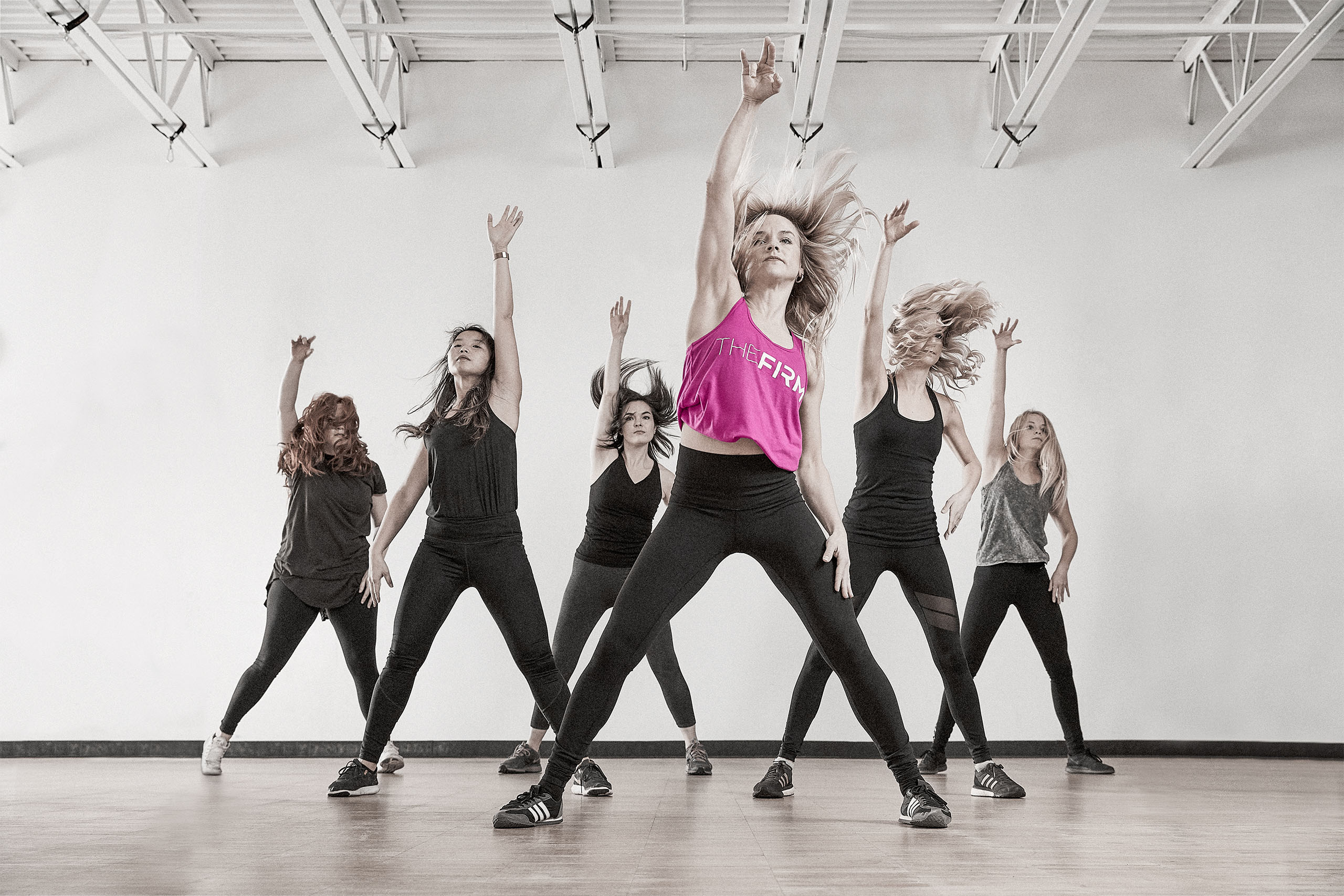 Read on to see how I got from RAW capture to delivered brand asset for this image, my favorite from this project.
The Execution
The KNOCK creative & photography teams provided my initial direction via mood boards and shot decks. A few representative images from the multiple shoots were run through the process to validate the approach and upon approval the rest of the images were processed to match.
All the photographers worked using Capture One Pro on-set with some master adjustments applied during the shoot aligning them to our baseline style and validating the style works for all images. Upon completion of photography, I was supplied the Capture One Pro Session files with RAW images and further refined the texture, contrast & color styles. I processed each image in two ways in Capture One Pro: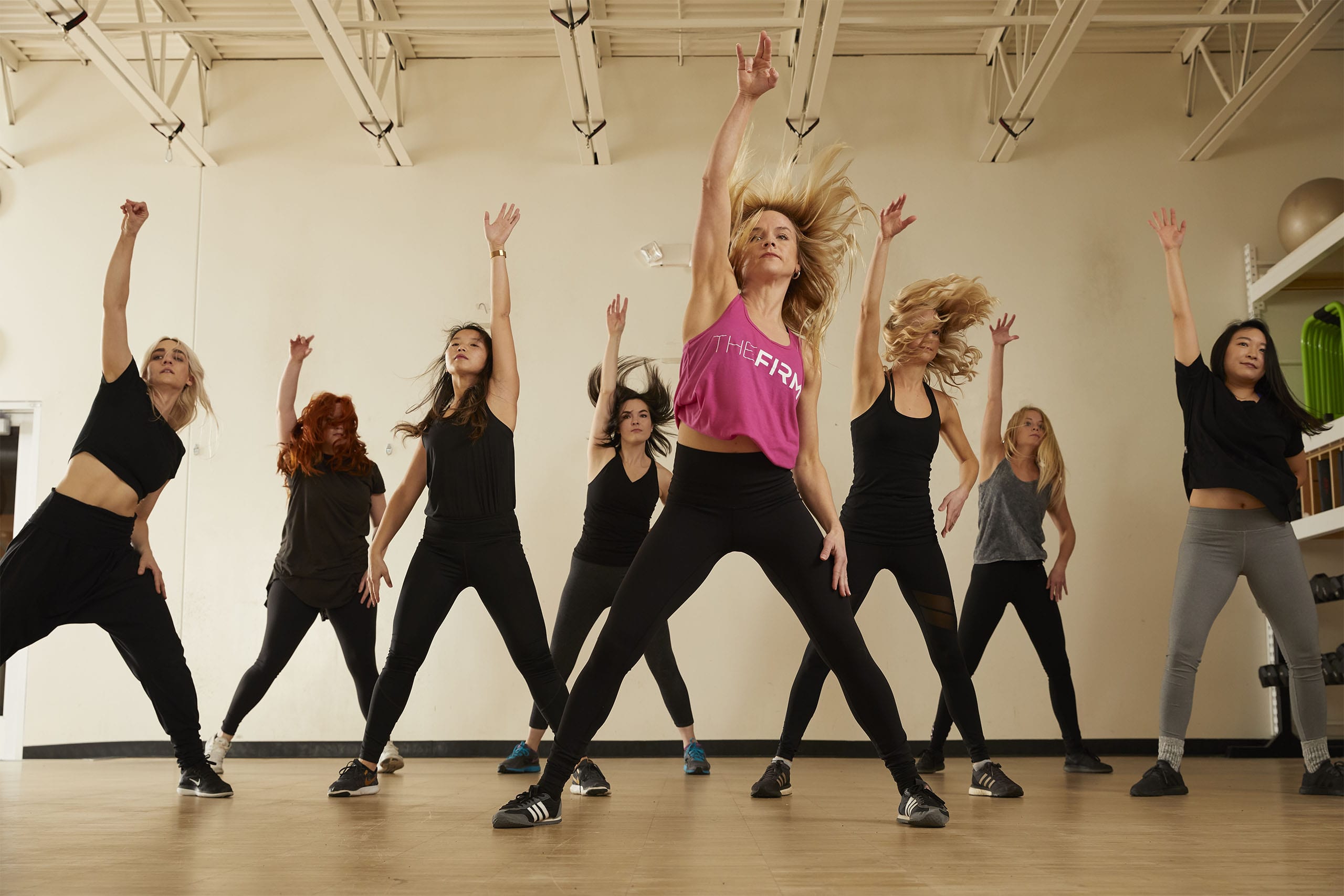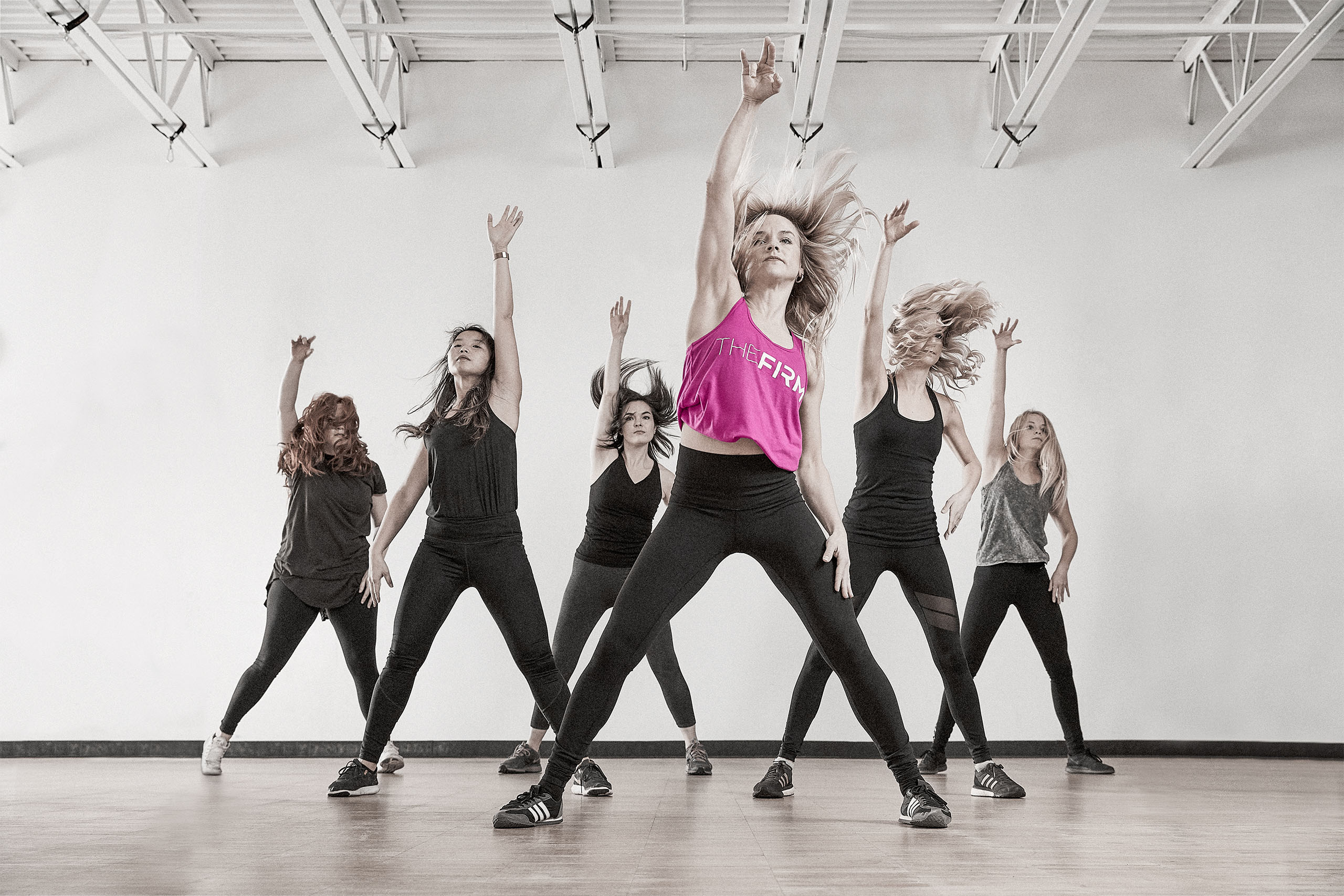 The Firm Pink Treatment was processed to enhance the pink apparel, mats & other branded items. This required different contrast & Saturation settings to preserve tonality and make the pink shine.
Everything Else Treatment was processed with a gritty, contrasty texture, desaturated color with a wash of warm tone overall. Muscle tone & sweat were specifically enhanced in this treatment.
Once I had taken the images as far as I could in Capture One Pro, I made a set of 16 bit TIFF images which were combined in Photoshop. These two treatments were layered and masked in Photoshop. Red was added to the contrasty layers and the pink was punched up on those layers.
Final enhancement adjustments were made individually to each image, painted in locally via masking to only affect the areas that need help. See before & after below (especially note arms):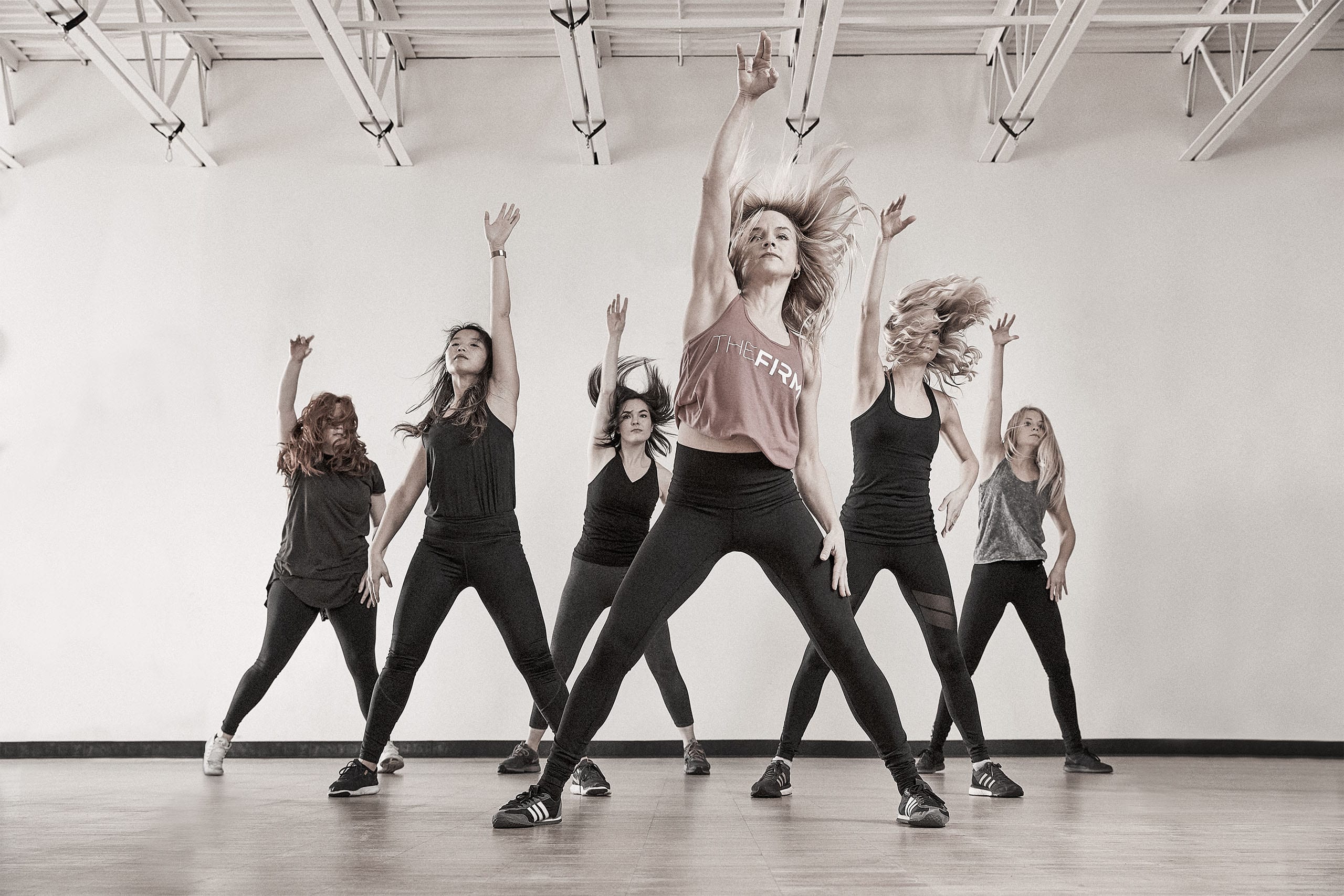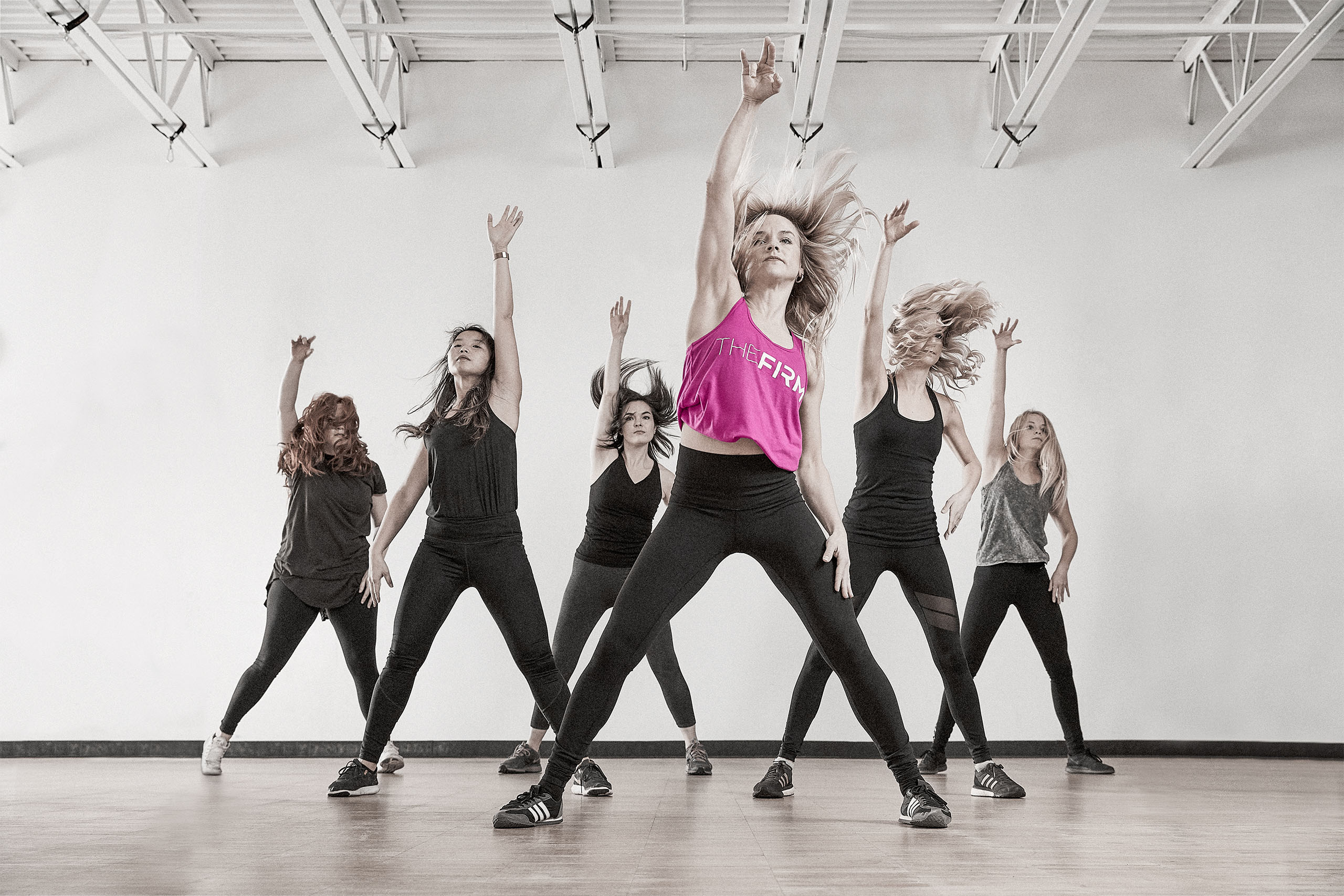 Since these are all interior shots showing lots of horizontal & vertical lines, there was often geometric correction to be done, and this shot is an example. Small tonal edits to the background were also added as a final client-directed refinement.
Agency KNOCK, Creative & Art Director Jason Miller, Photographer Colleen Guenther
Got unique style in mind for a large collection of images?